5 Best Hemp Subscription Boxes
If you're not sure what type of CBD products would be perfect for your needs, don't worry! The best CBD subscription boxes offered by CBD manufacturers let its customers try out several products in a short time so customers don't need to waste tons of time doing research on what they need.
What makes these subscription boxes even more wonderful is that a lot of companies allow you to personalize their services by letting you fill up a short questionnaire or by offering themed boxes.
Companies that have subscription boxes also offer discounts for products that you might like. If you like some of their products from their subscription boxes, check out their site and you may just get a great deal.
Folks who want to stay on top of the latest trends in the CBD industry and try out as many products as they can will definitely like our list below of top 5 best CBD subscription boxes!
CBD Subscription Boxes Worth Looking Into:
If you're looking for the most affordable box in the market or you want to business with CBD companies that have a great customer support, continue reading our list below to see a quick rundown of the best subscription boxes in the market.
Best Overall
Affordable and easy to customize, the CBD Health Box is the best overall subscription box. Their products are easy on the wallet especially if you opt to have their one-year subscription plan. Customers can easily customize their box since they offer an email questionnaire. There's also full-spectrum CBD in every package, allowing their customers to enjoy and experience the full benefits of cannabinoids.
Best Customer Service
One of the best CBD subscription boxes if you want to relax and optimize your health is the Mind & Body Box from Green Girl CBD. What' great is that you can ask for a full refund within 10 days if you don't like their products.
Most Affordable
The most affordable subscription box on our list is the Discovery Club's Sampler Box. There's often a lot of sales in their site making their products really affordable.
Top 5 CBD Subscription Boxes
1. CBD Health Box
Customers of CBD Health Box can choose among the following subscription options which are one month, three months, six months,and one year.
There's an organic, full-spectrum CBD testes by third-party laboratories in each of their boxes.
If you want more idea on what kind of products are being offered by CBD Health Box then take a look at their account in Instagram wherein they post some of their product recommendations, sales, and contests.
What we really like about his box is that you can fill out a questionnaire after you subscribe and depending on what kind of answers you put, you'll get a full-customized CBD box.
With their high-quality products that are moderate in pricing and can be personalized, CBD Health Box is definitely the best on our list.
Price range: $49.99-$84.99 per month
Shipping and refunds policies:
$15.99 shipping nationwide
30-day money back guarantee for damaged products
Pros:
Plain box shipping so it's discreet

Full-spectrum organic CBD

All their products are tested by third-party laboratories

Each package has CBD recipe cards included

Free trial CBD box if you choose their 1-year subscription

Personalized box depending on your answers in their questionnaire
Cons:
Improvement on the website for a better user experience
2. Gramsly Box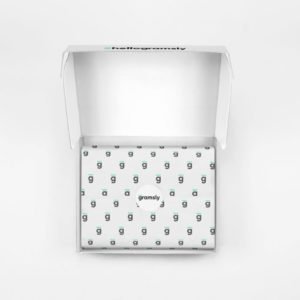 The Gramsly Box include three or four items like oils, tinctures, topicals and edibles which are wellness products, specialized products, and trending products.
What we love  about this subscription box is that the products it includes are full-size which is great because when you're trying cannabinoids, it's more preferable if you use a product for a longer time for you to see its effects and benefits.
They're also popular in Instagram and their number of followers continue to grow each time.
Price range: $55
Shipping and refunds policies:
Shipping rates depend on your location
14-day refund policy (85% of the price of the box) for unopened products
Pros:
Packaging is discreet

Products are full-size

A wide variety of products for different needs (topicals, edibles, oils, tinctures, etc.)

Large social media community
Cons:
Full refunds on their products are not available
3. Mind & Body – CBD Subscription Box from Green Girl CBD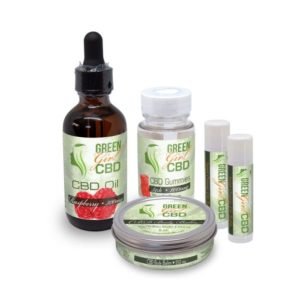 What's great about Green Girl CBD subscription box is you get to know the products that will be included in tour box. You can easily switch your box to another if you want some change after you make an account on their website.
Convenient with no compromises, this box is all natural and tested by third-party laboratories.
Price range: $99.99 per month
Shipping and refunds policies:
Free shipping
10-day money back guarantee
Pros:
3 CBD oil flavors you can choose from like raspberry, dragonfruit & mint

You know what you'll get in a box

5 items in total in each box including edibles, topicals, and oils

All-natural products tested by third-party laboratories
Cons:
4. Fitness Recovery Experience from LE Ć Boutique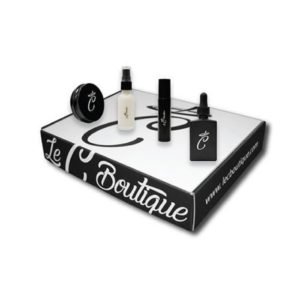 This subscription box is great as it has everything you need if you want to heal your body after a grueling workout and maintain high energy levels. This box is perfect for people who are looking for premium-grade products at an affordable price.
Price range: $104.95 per month or $999.99 for one year
Shipping and refunds policies:
Free shipping
100% money back guarantee
Pros:
You know what you'll get in the box

4 items in each box including drops, lotion, balm, and a roller

Premium-grade products that have been tested by third-party laboratories
Cons:
5. Discovery Club's Sampler Box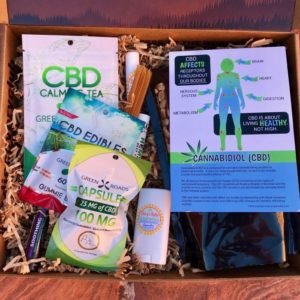 If you want a lot of variety for a low price then the  "Novice" Sampler – Take the Leap! box is perfect for you.
The Discovery shop has their own CBD store wherein you can find the products included in their subscription boxes at really low prices. Once you find the perfect product from their samples, you can then purchase a full size one at their online store at a discount.
Price range: $49.95 per month or $449.95 for one year
Shipping and refunds policies:
Shipping rates depend on your location
30-day money back guarantee for unused products
Pros:
Discounts are available

A lot of sales

Large social media following

High ratings
Cons:
Improve website to have better user experience